SPONSORS
CouchWarriors has been a leader in ANZ esports for over 13 years, starting with its continuing series of community based fighting game tournaments, running since 2006. Now, major event BAM (Battle Arena Melbourne), is the largest open esports event in Australia, with over 4,000 attendees and global viewership.
Partnered with the biggest streaming platform Twitch.TV (over 15 million daily active viewers), our weekly, points based league broadcast is featured on ANZ's front page reaching 17,500+ monthly unique viewers; 7,000 hours watched and 70,000 live views.
We will work with you to develop a custom partnership, with a focus on providing a brand benefit across both monthly, and major events. We will integrate with your campaigns to create promotion consistent over multiple events.
Stable, long term partnerships which build audience loyalty, high engagement and return on investment are our goal.
Sponsorship Enquiries
CouchWarriors 2020 Esports Partnership Overview
Our Ranking Battle Monthly League events and BAM12 are major opportunities in 2020.
For CouchWarriors League event and live streaming we are looking for brand partners and contributors to our monthly prize support program
BAM12 is open for event partners, brand sponsors, convention vendor booths, artists and indie arcade. Indicative prices are tabled in the link above.
Previous event Information
BAM11 – May 17-19, 2019
Melbourne Convention and Exhibition Centre
---
Revisit BAM10 in the video and info below.
Full Results And Photography Here
Read the full BAM10 Event Report
BAM10 Stats At A Glance
2018 BAM Partners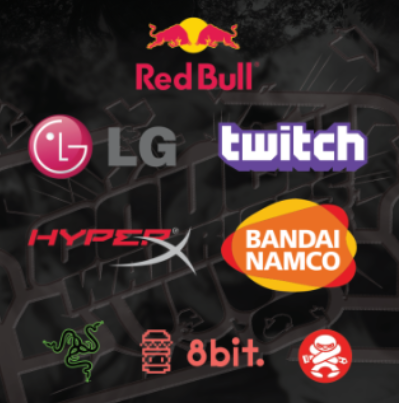 Previous partners and clients of BAM and CouchWarriors
Revisit BAM9 in the video and info below.  Full Results And Photography Here