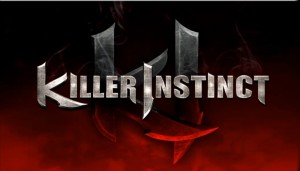 We are thrilled to announce our second guest for Battle Arena Melbourne 2014 is something of a rock god for video gamers – Mick Gordon!  Composer for the upcoming many games including Need For Speed, Shootmania Storm, Marvel Super Hero Squad, the upcoming Wolfenstein and of course KILLER INSTINCT
One of the most celebrated features of KI has been the dynamic soundtrack designed by Mick, building on the reputation for the soundtrack since the famous "Killer Cuts" of the first game.
Mick will be appearing at #BAM6 on Saturday 10th May all day for meet and greet, media interviews, and a special 1 hour QandA/Ask Me Anything segment at the end of Killer Instinct pools (approx. 4pm), to show us some behind the scenes insight and sounds.  We'll see if we can get some game commentary and perhaps even a challenge or two!
Ever wanted to know what goes into the sound design of a game, especially a fighting game?  Now's your chance. After packing out the panel room at PAX Australia last year, this is a rare opportunity.
Visit Mick Gordon's official website http://www.mick-gordon.com/
Twitter: @Mick_Gordon
Killer Instinct Soundcloud suite: https://soundcloud.com/mickgordon/killer-instinct-2013-music-1
BIO 
Known for his unbridled enthusiasm and tiresome work ethic, Mick has been enjoying the wonderful world of video game sound for most of his adult life with his musical noises attracting companies such as Electronic Arts, THQ, Marvel Studios, Warner Bros, Paramount Pictures, Nickelodeon and Sony Entertainment.
An incredibly diverse composer, Mick treats music and sound design the same – "music is just sound design with rules". It is this direction that gives him the ability to create distinctive textures and memorable themes that not only compliment and enhance the numerous projects that he's worked on but are also recognized and praised by the people who enjoy them.