We are proud to announce TEAM NINJA, along with Tecmo Koei Europe and Australian Distributor Mindscape, are supporting Battle Arena Melbourne 6!
Mindscape Australia – Team Ninja – Tecmo Koei Europe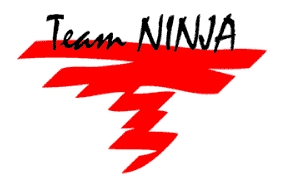 Team Ninja are the developer of DEAD OR ALIVE 5 ULTIMATE, which will see Australia's very best fighting it out in the tournament on Saturday 10th.
Local distributor Mindscape Australia have offered a round of Tecmo Koei games and special items, while Team Ninja have supplied the brand new DOA5U character Marie Rose as DLC for event participants and for giveaway to stream viewers!
PRIZES:
x5 of this Pack:
PLUS extra copies of the Soundtrack for all tournament participants
PLUS x10 Download codes direct from Team Ninja for the new character Marie Rose!
Many thanks to TEAM NINJA, Tecmo Koei and Mindscape for their support of Battle Arena Melbourne!
To reach the Australian DOA community, visit this thread on FreeStepDodge.com with links to the Player Facebook group.  Practice and you too can look as good as last years winner Tones (with support from Zack and Kasumi!)
Team Ninja and Dead or Alive on Facebook:
Facebook : https://www.facebook.com/teamninjastudio
Twitter : https://twitter.com/TeamNINJAStudio